Vice President, Academic Affairs, Amoud University, Said Hassan Habaneh, Director, Human Resource Department, Amoud University and Dr. Hodan Suleiman Ahmed, Clinical Supervisor, Amoud College of Health Sciences, ACHS, departed on Tuesday, January 21st, 2020 on a trip to India.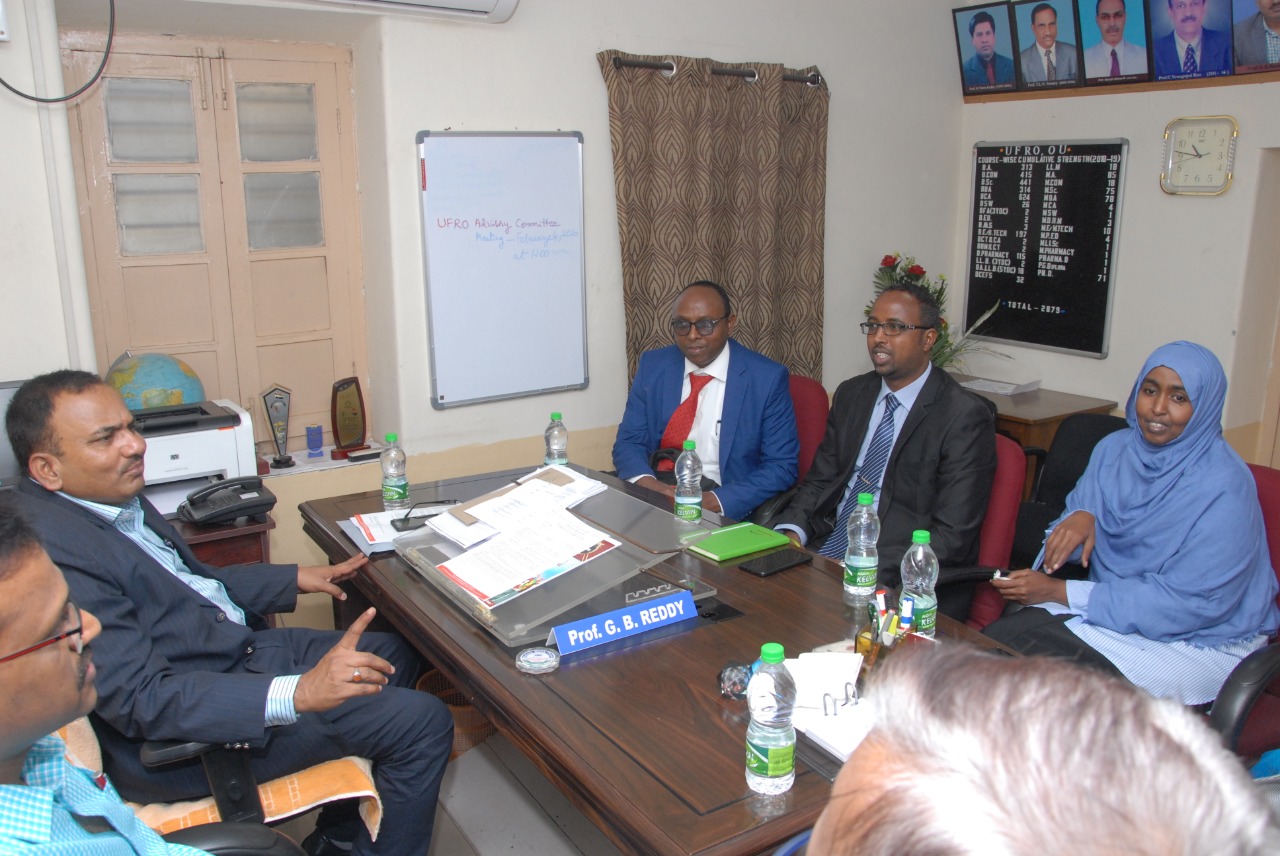 The delegates are on a mission to source for qualified personnel for and on behalf of Amoud University to be considered for possible recruitment in order to teach in various programmes offered at Amoud University School of Postgraduate Studies and Research (AUSPGSR) and for the reinforcement of capacity of medical staff at Amoud College of Health Sciences (ACHS). Amoud University is seeking to recruit professors to beef up the quality of staff at AUSPGSR, with a view to reinforcing the staff capacity in the department and further in readiness for the highly anticipated PhD programmes which are planned for launching soon. The team is seeking to find medical doctors in various fields of specialization alongside health specialists who will not only teach courses at the university but also provide health services to patients Al Hayat Hospital, a Medical and Referral Hospital of Amoud University.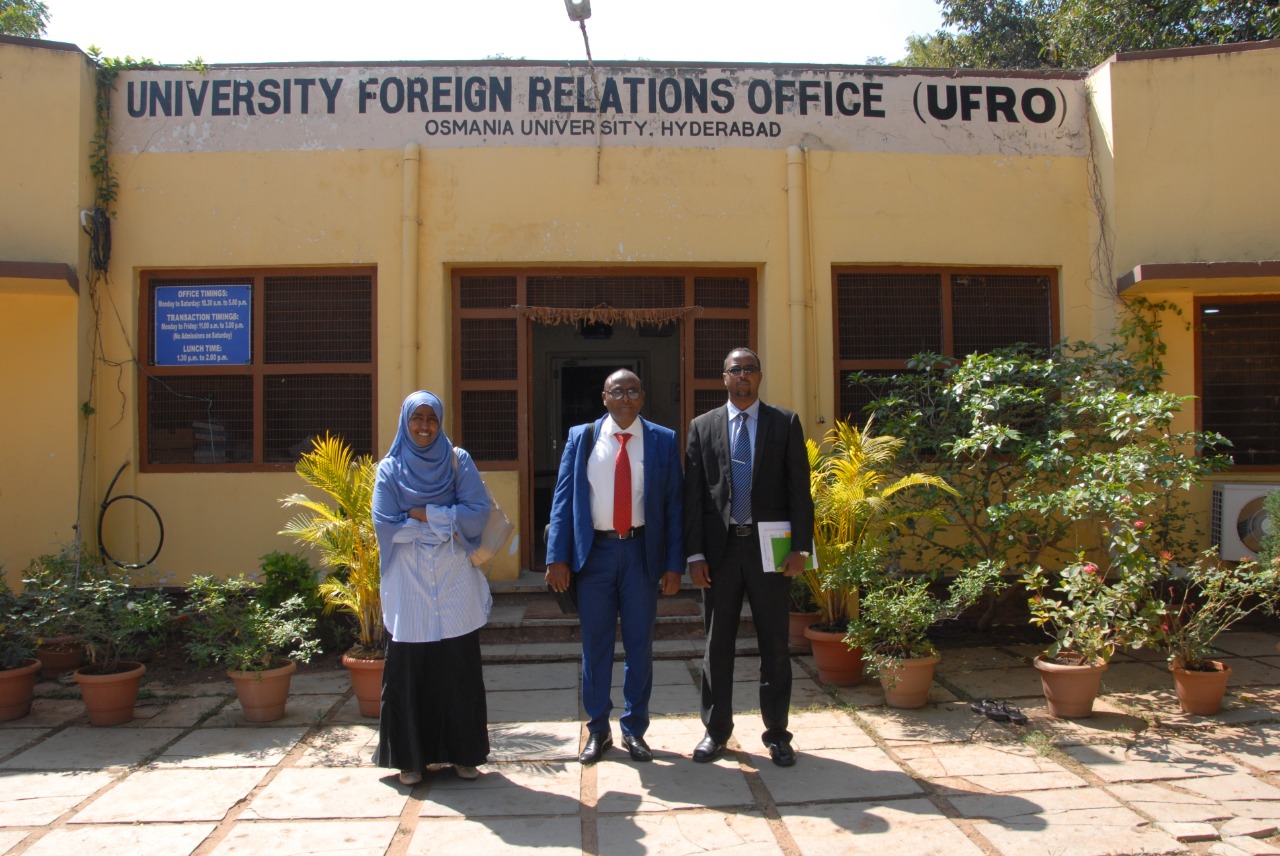 Their first stop was University Foreign Relations Office (UFRO) of Osmania University, where they held a meeting with the staff of Osmania University, Hyderabad, India regarding the two items on the travel itinerary. The were hosted by Dr. G. B. Reddy, Professor of Law, Osmania University and Joint director, University Foreign Relations Office, Osmania University.