THE CURRICULUM
CLIMATE CHANGE AND ENVIRONMENTAL SUSTAINABILITY (CES)
Courses are designated as Core [C], Specializing Tract (ST). Core courses are offered to all students while 'ST' courses are only offered to students in the Specializing Tract. The courses that shall be covered in the Master of Climate Change and Environmental Sustainability each year by semesters, and their credit weights are summarized below.
YR
SEM
Course Code
Course Title
LH
PH
CH
CU
1
I
CES 8111
Global warming and climate change.
45
0
45
3
CES 8112
Environmental change and health and development.
45
0
45
3
CES 8113
Scholarly skills and academic writing.
15
120
125
3
CES 8114
Research methods for climate change and environmental sustainability.
45
0
45
3
CES 8115
Ethics, politics and environmental governance.
45
0
45
3
 
II
CES 8121
Tropical ecology and rangeland management.
45
0
45
3
CES 8122
Climate change and food security.
45
0
45
3
CES 8123
Climate change, resettlement and development.
45
0
45
3
CES 8124
Data analysis methods in climate change and environmental sustainability.
45
0
45
3
CES 8125
Planning and management of climate change and environmental sustainability projects.
45
0
45
3
       
III
CES 8131
Internship/practicum.
8
96
104
4
 
2  
I
CES 8211
Climate change management and modeling.
45
0
45
3
CES 8212
Environmental impact assessment, analysis and management.
45
0
45
3
       
  II
CES 8221
Climate change mitigation and adaptation.
45
0
45
3
CES 8222
Student's thesis.
15
300
315
6
 
THE LECTURERS
DR. JAMES OWINO OJIGO
Doctor of Philosophy Environmental Studies (Human Ecology) from University of Eldoret and Master of Philosophy in Environmental Studies (Human Ecology) from Moi University Eldoret. His PHD thesis was on Livelihood coping Strategies to Rainfall Variability among Small Scale Farmers in Bunyala Sub-County, Kenya and MPhil thesis was on Socio-Economic Effects of Food Insecurity among the Urban Poor. Case of Kamukunji Slums, Kenya. He has worked as Part-time Lecturer Department of Geography Kisii University, University of Eldoret Department of Applied Environmental Social Sciences and Laikipia University Department of Public Affairs and Environmental Studies. He has taught both postgraduate courses including Advanced Economic Geography, Advanced climatology, Application of Remote Sensing and GIS, Research Methods in Geography and undergraduate courses including Introduction to Human Ecology Biogeography, Environmental Impact Studies, Agricultural Geography, Physical and Biological Geography, Environmental Education, Natural Resource Management.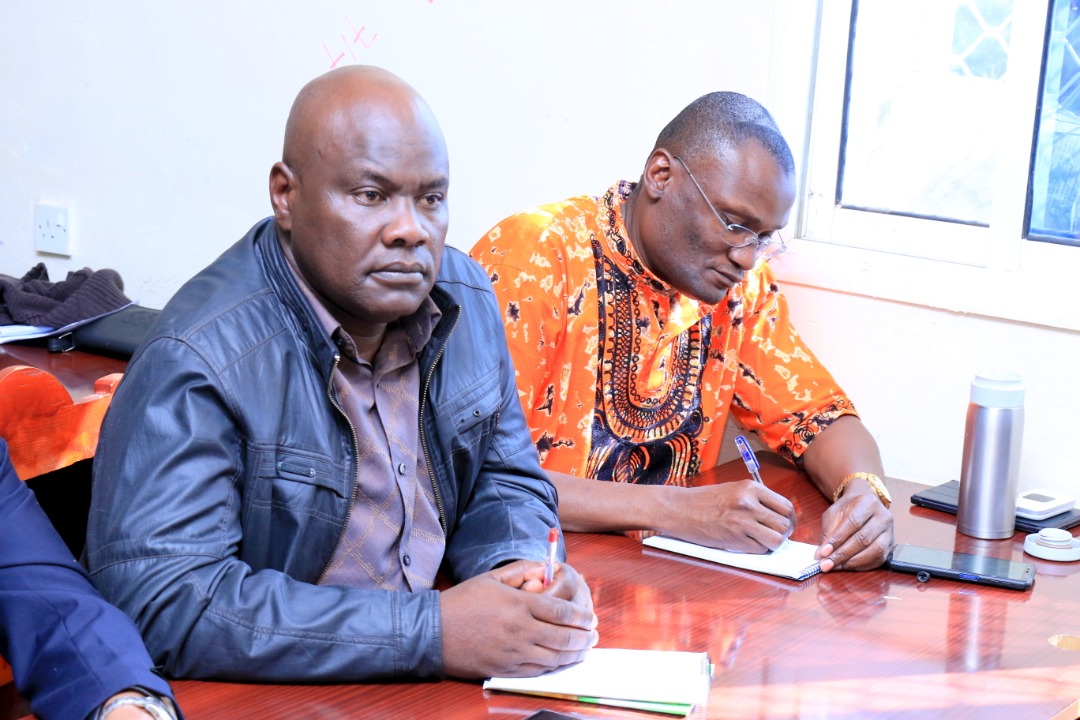 INNOCENT N'GARE
Ngare has vast knowledge and skills in environmental field and research. His areas of research focus include: Climate Change studies, Sustainable Environmental Conservation; Sustainable Urban Development and Environmental Policy. Ngare holds a BSc. Community Resource Management & Masters in Environmental Studies Climate Change & Sustainability. Currently, he is a PhD candidate pursuing Environment for Sustainable Urban Development program at Kenyatta University. Focusing on Climate Change and Bioinvasives in Coastal Urban Areas.